There are plenty of reasons why you have to remove ADT windows and door sensors.
You may want to do it because you want to replace the old sensors, update the sensors, or you want to use a different type of ADT windows and door sensors.
No matter the reason, in this post we're going to guide you through the step-by-step process for changing the ADT door & window sensors.
How to remove wireless windows and door sensors?
First, let's talk about the tool you'll need to remove these sensors. Make sure to have one of these tools.
Required Materials
Razor blades,
a silicone digestant,
or sealant removed,
a putty knife or paint scraper,
or a Phillips-head screwdriver.
Now, let's get to the step-by-step process.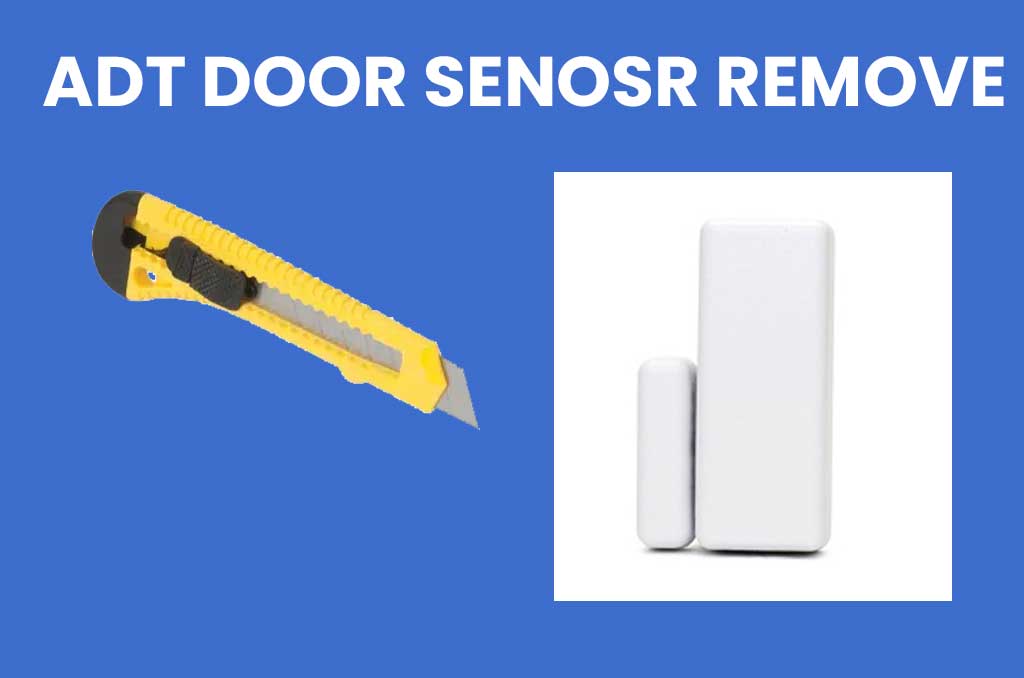 Step 1: Find the silicone lining of the sensor
Identify whether the silicone lining of your sensor is light or heavy. You can do this by touching the edges of the sensor.
Step 2: Use a razor knife if the lining is minimum
If the lining is light, you can take the sensor off by using a razor or a knife. But, be sure to be gentle.
Step 3: If the lining is hard, use WD-40 Lubricants
If the lining is hard, then you should use WD-40 to remove the lining. Again, be careful.
You can remove the hard silicone lining with a razor as well, but you'll most likely damage the door or a window so we strongly recommend using a WD-40.
How to remove the wired ADT windows and door sensor?
The process is exactly the same. Almost exactly the same.
You'll need a Phillips screwdriver to remove the wires from the sensor and the control panel.
Once you've done this, you can pull the wire off using your hands.
How to remove recessed windows and door sensors?
Step 1: Check if the sensors are recessed within the frame.
Step 2: If they are not recessed within the frame, taking them off will be pretty easy.
What if they are recessed within the frame? Then, lose the corners just a little by using a screwdriver. Then, remove the magnet first before taking off the sensor.
Your sensor may be installed directly into the wood or sheetrock. If that's the case, then use the screwdriver to remove the magnet or a sensor plate before removing the wiring.
You May Also Enjoy Reading
Frequently Asked Questions
how to permanently bypass adt alarm zone?
ADT alarm can be bypassed through the function menu. Just enter the security code and then change it.
Do ADT cameras always record?
ADT cameras record all the time to give the highest level of security.
Conclusion
By reading this post, you're guaranteed to find the answer to your question. It doesn't matter what type of sensor you own, there is a solution for each type in this post.
Was this article helpful?