how safe is a firestick? Amazon Firestick- like many other digital devices; is not entirely safe from cyber threats.
However, you can protect it from cyberattacks by following some easy protective measures.
You can use a different Amazon account on your Firestick device. Use an Ethernet instead of your home WiFi network. 
How Firesticks Can Be Hacked?
Unfortunately, there are a number of ways that Firesticks can be hacked.
One way is through malware. Malware is a type of software that can be installed on a device without the user's knowledge or consent.
Once installed, malware can give hackers access to the device's data and control over the device.
Another way that Firesticks can be hacked is through phishing attacks.
These are the most common ones and I think you may hear them all the time as well.
Phishing attacks are scams that use email or other forms of communication to trick users into clicking on malicious links or attachments.
Once a user clicks on a malicious link or attachment, they may be infected with malware or have their personal information stolen.
In 2021, there was a new article showing this type of attack. This attack was carried out by scammers using a fake Firestick activation process.
Type of Malware that can infect Firesticks
Here are some types of malware that can infect Firesticks:
Adware: Adware is a type of malware that displays unwanted ads on your device. It can also redirect you to malicious websites and slow down your Firestick's performance.
Trojan: A Trojan is a type of malware that appears to be legitimate software but, once installed, can give an attacker unauthorized access to your device. Trojans can steal your personal information or install additional malware on your Firestick.
Ransomware: Ransomware is a type of malware that encrypts your device's files and demands payment to restore access to them. Ransomware can be devastating if it infects your Firestick and you lose access to all of your media files.
Rootkits: Rootkits are a type of malware that allow an attacker to gain administrative access to your Firestick. Once an attacker has root access, they can install additional malware or steal your personal information.
Cryptojacking malware: This type of malware can infect your Firestick and use its processing power to mine cryptocurrency, which can slow down your device and cause it to overheat.
Can you be hacked through FireStick?
Back in 2019, a story broke out about some firestick devices hacked by a hacking tool used by crypto miners.
But not all Firestick devices were compromised. Only those with Kodi installed in them were vulnerable to the hack. Hackers used them as mining devices. 
But they did not collect any credit card information, just used those devices to mine cryptocurrencies.
Firestick is not a device that has any graphics card capabilities. But the miners were desperate, I guess. 
When you install Kodi on your Firestick you have to disable the basic protections and enable Android Debug Bridge or ADB.
It sends back information to Android using the 5555 port. This port remains open even if you do not use your Firestick. It makes your device vulnerable. 
However, you can make your Firestick device secure simply by disabling ADB. It will shut down the 5555 port and, hackers won't be able to sneak into your device.
If you have ADB enabled on your device, follow these processes to disable them. 
Turn ON your Firestick device and log in to your account. 
Go to Firestick Home and hit the Settings button. 
Now, select My Fire TV and click on it. 
Then go to Developer options.
Finally, select ADB Debugging and disable it. 
If ADB Debugging is already disabled, you have no worries. Watch this video to learn how to enable or disable ADB. 
Are Firesticks a security risk?
Like any other digital device, your Firestick has security risks as well. Any device connected to WiFi has a chance of being hacked.
Hackers can use your WiFi network to sneak into your Firestick device. Installing a side-loaded app can pose a threat too.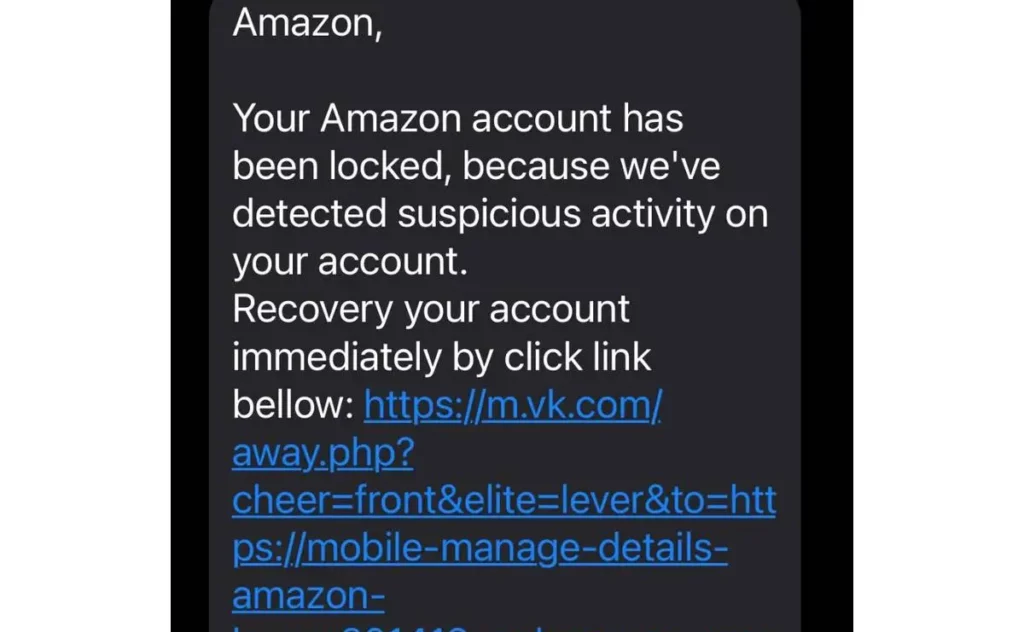 But the good thing is you can protect your device from hacking. There are some safeguards against these threats.
How to Protect Your Firestick from Hacking?
You have to make sure you are availing of them to protect your device. You can create safeguards in the following ways:
Use a Guest WiFi Network
Using a guest network instead of your original WiFi network is one way to protect your Firestick device from hacking.
If you create a guest network- hackers will not find your Firestick device in your original WiFi network.
It is good for organizations that have a strong firewall that restricts Firestick from running. Nowadays, you can easily create a guest network on your WiFi router. 
Also, the use of a VPN makes it really hard to hack as well. A VPN is a service that encrypts your internet traffic. This makes it more difficult for hackers to steal your data.
Use Different Amazon Account to Log In 
Create a different Amazon account and use it to log in to your Firestick. You do not have to put any credit card details in this account.
If someone hacks your system, they will not get your credit card information. You can only use this account on your Firestick.
Most importantly, you can use one Amazon account on many Firestick devices. 
Update Your Firestick Operating System 
You should regularly update your Firestick operating system. Amazon pushes updates, security patches, fixes, etc. on Firestick OS regularly. Nonetheless, you can manually check it in the following ways: 
First, go to Firestick Home and select Settings. 
Then click on My Fire TV and select About
Now, check your current OS; hit the Check for Updates button. 
Finally, update OS if there is a new version available. 
Click here to see how you can check for updates for your Firestick OS. 
Use Parental Control 
Parental controls allow you to lock your Firestick remote so that anyone with it cannot launch any app. You can set parental controls in the following ways:
Go to Fire TV Home and select Settings. 
Then select Preferences and click on Parental Controls. 
Finally, enter your PIN to enable Parental Controls. 
Use Ethernet Instead of WiFi Network 
You can use an Ethernet cable to connect your device to the internet instead of a WiFi network. Using an Ethernet cable will disable WiFi from your device, making it secure from cyber threats. 
Do I need an antivirus for FireStick?
A couple of years ago, there were reports of FireStick devices being hacked. So, it is evident that someone can hack it. It can be affected by malware or viruses. So, it needs protection against all these. An antivirus can protect your FireStick from cyber threats.
There are many antivirus apps available on the Amazon store. You can choose any of them and install them on your Firestick device. Follow these steps:
First, go to Settings from FireStick Home and select My Fire TV. 
Then select Developer Options and click on Install Unknown Apps.   
Next, go to Fire TV Home again and click on the Find button. 
Then select Search 
and type Downloader in the search bar and hit when the result appears. 
Next, click on the Download button and wait for it to install. 
Now open Downloader and insert your Antivirus APK URL in its URL box. 
Finally, wait for the app to install on your device. 
Can someone watch my FireStick?
Hackers can watch your FireStick if they hack it. In that case, they can see your FireStick and watch what you are watching on your device. They will have all your search results and your preferences. They might also get your credit card information.  
Someone can watch your FireStick without hacking too. If you share your Amazon account password with them, they can access your FireStick. They can view all your content from FireStick. They will be able to order anything available on the Amazon store too. 
So, if you do not want someone to have access to your FireStick, do not share your password with anyone. Do not log in to your Amazon account on someone else's device. It will give them full access to your account. 
Is Alexa always listening on Firestick?
Amazon claims that Alexa does not listen to you all the time. But we all know the truth. There is a rumor- that Alexa can hear you- even when you do not want it. It also can record your conversations. 
But you can disable Alexa from your Firestick. To do it, go to the Alexa website and log in to your account. Then deregister your Firestick device from your Alexa account. Alexa will no longer run on your Firestick device.
Final Word
Almost all digital devices can suffer cyber security threats. Your firestick is not out of it. But, after reading my article, I'm sure now you can protect your Firestick device from hacking and your data from your Firestick.