Having a camera that records video 24/7 is a huge advantage to you and your family.  You will always be sure your home is well protected and that you can access a video clip of a certain time in case of a break-in.
Google Nest camera picks movements and send you signals in case of unusual movements. This smart camera from Google can record videos for a whole day and save the video in cloud provided you are connected to Wi-Fi. Recording videos all day and night is possible of you have a Nest aware subscription. 
In this article, we will explain every detail about Google Nest camera, how it operates, and what to expect. Stay tuned. 
How does google nest camera work?
Google Nest camera acts as a bridge between technology and your home security. This gadget is capable of running the whole night provided there is Wi-Fi connection to aid in saving the video. However, the premium version of this camera known and nest Aware allows your camera to save the video locally even for days in case your Wi-Fi switch off for a particular reason. 
Nest camera does not have a large backup storage space to store videos. So if by any chance the power goes off and there is no Wi-Fi connection, your camera will save only one hour of the recorded video. For these reason, it is advisable to pay for the premium subscription. This way you can access clips of a particular time incase of a 
What is nest aware subscription?
Nest aware is a paid subscription that allows you to keep track of how things are running in your home. This subscription can be used with Nest camera, speaker and display. The services you get are dependent on your region and the type of Nest camera you have. 
In this segment, we will talk about the different features of Nest aware and how to go about when subscribing to this premium service. 
Nest aware login 
Accessing Nest aware if you are an Android phone user is very easy. You can either subscribe using the Google home app or through Google store. On Nest app, you can first use the free trial version for 30daye before subscribing to the paid one. However, you will need to login to your account first. 
First install Google Home app
Then purchase Nest aware from the Nest app. 
Follow the given set of procedures to subscribe to Nest Aware.
Before purchasing Nest Aware, ensure you sign in to the Google Account you use in the Nest app.
Tap setting then Account to find your account in Nest app. Ensure all day other devices are showing on the home you select. 
Manage nest aware subscription
The first step to managing your Nest Aware subscription efficiently, learn the type of Nest Aware you are using. There are three different types of Nest Aware and each had different billing. 
Depending on the time you bought your Nest Aware you might be using either;
Nest Aware (1st generation)
Nest Aware (2nd generation)
Nest Aware plus (2nd generation)
Learn the three different types of Nest Aware from this guide if you are confused on which plan to take. Most of these and allow you to pay either annually or monthly.
Nest aware vs nest aware plus
Both Nest Aware(1st Gen) and Nest Aware plus (2nd Gen) fulfill similar functions. However, Nest Aware plus is the advanced version of the 1st Gen Nest Aware. Therefore, it has some few improvements that separates it from the previous version. Nest Aware 2nd Gen and Nest Aware plus are about 99.9% similar. This table will give the few differences between the Nest Aware 1st Gen and Nest Aware plus.
| | | |
| --- | --- | --- |
| Specifications | Nest Aware (1st Gen) | Nest Aware plus |
| Billing | Monthly: $6Annually: | Monthly:$12Annually: |
| Subscription structure | If you have a number of cameras in your home, each of the camera needs it's own subscription | You only need one subscription even if you have 10 cameras at home |
| Additional subscription | If you have a logged in Google Nest Aware account in your home, you will need to pay another subscription to add another device  | You only need to add another home on your Google Home app if you are adding another device |
Both Nest Aware and Nest Aware plus can be used in countries that support Nest Aware and both can be managed from Nest or Home app. 
Nest aware subscription discount
Both Nest Aware and Nest Aware plus give you 2 months free if you pay your subscription annually instead of monthly. You can also take advantage of different amazing deals from couponxoo. Here you can get a 50% off your next subscription or even a free whole year Nest Aware 
 Nest aware subscription cancel
Cancelling your Nest Aware subscription depends on where you bought your Nest Aware. 
Nest aware plus subscription
Subscribing to Nest aware plus is not complicated. You can use this guide to follow the given procedure if it's your first time using this plan.
However, if you want to upgrade from 1st Gen, you can follow this procedure
Go to store.google.com them choose subscription. 
You will find three dots icon next to the subscription
Select change your plan 
Then select Nest aware plus
Tap next
Review the subscription
Then you can confirm purchase. 
Once you switch to Nest Aware plus, you cannot change your billing plan.
Nest aware subscription not working
If your Nest Aware is not working even after paying your subscription, you need to check if the account is linked to your thermostat. Most people that complain about their subscription not working end up discovering the Nest Aware is linked to the thermostat. 
You should also use Google Home app instead of Nest app. 
Nest aware free trial
Once you subscribe to Nest Aware you get a one month free before you start paying for your subscription.
What is google nest cam battery life?
nest cam (outdoor or indoor, battery)
The battery life of Google Nest cam depends on the usage. It goes without saying, that a busy home will use more power from the cam. Below is the Google rated battery life for;
Quiet: 7 months
Typical: 3 months
Busy: 18 months
This is just the manufacturer ratings, you can measure your test how long your Google Nest can battery last from your experience. 
Does google nest cam indoor good?
The newer Google Nest Cam indoor option is one of the best option from Google Nest. It is easy to setup and use and has a very sleek look. You can also access high quality videos from this newer version from up to three hours without a subscription. However, after that you can not access any more recorded footage unless you have a Nest Aware subscription. 
Does google nest cam wireless good?
Wireless Google Nest cam option is a bit affordable than the wired option. You get to save $100 on this option. However, for you to use the whitest nest cam, you need to have a paid Nest Aware subscription to access your recorded home video footage and to use face detector feature.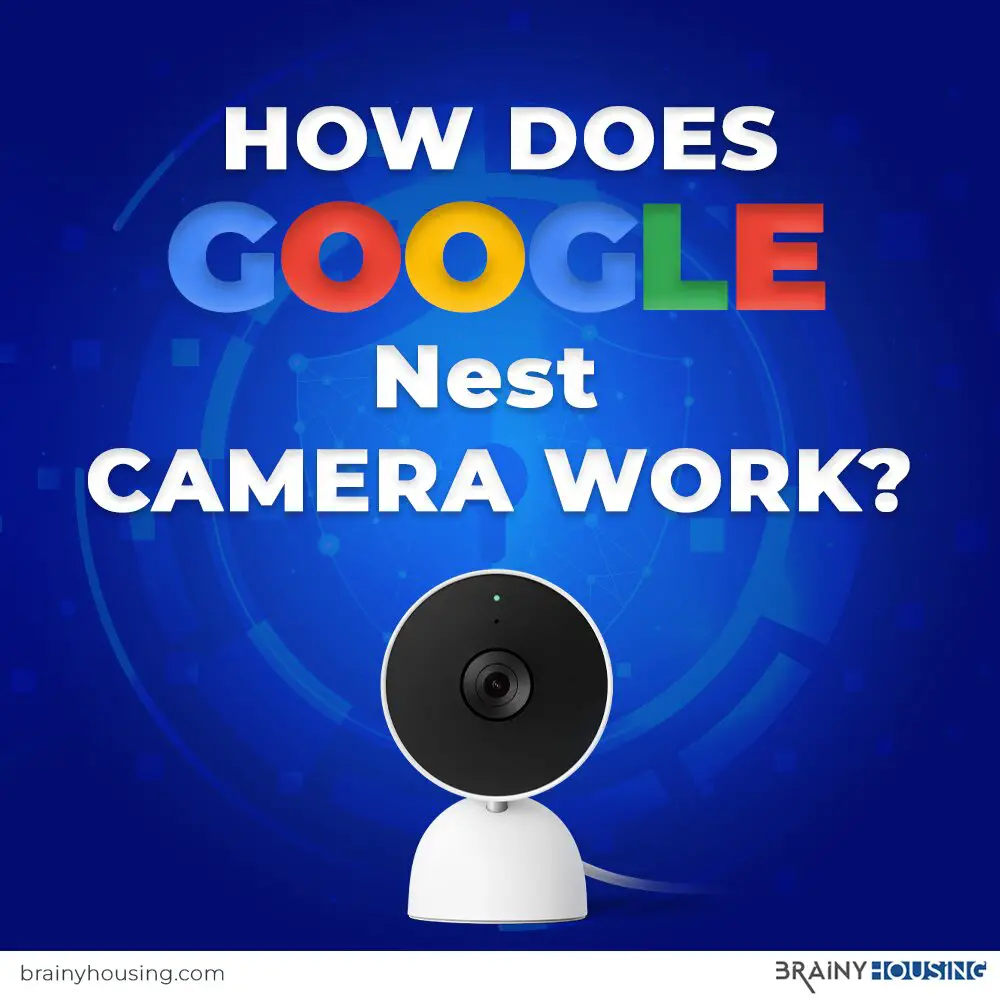 Does google nest cam wired good?
Yes. Among the other cams from nest, Nest cam wired is the best option. It is easy to setup, very convenient and has the best night vision. The only problem is that if you cancel your subscription you might end up loosing all your footage. Also, the pay-per-device subscription is very expensive.
Can I get nest cam video history without subscription?
If you the latest Nest cam, you can get the video feed for up to 3hours without needing to subscribe to Nest Aware. However, if you want to get a 24/7 video feed on your newer Nest cam, you should get a Nest Aware subscription. Older nest cam also need a subscription to work. 
Is it possible to turn on nest camera with google assistant?
Like all other Google Nest products, you turn your Nest camera on and off using Google assistant. You will however need to install the Google Home app to ensure the commands are received correctly. 
Conclusion
Every home needs to have a security plan in place. Google Nest camera is one of the most reliable way to keep your home secure. You can access your home recorded video footage for even days with a Nest Aware subscription. 
The guide above has all the information you need to get started with your Google Camera.
Was this article helpful?