Having Sonos must be a great idea if you want to get incredible sound quality. As it comes with some highly specified unique features, it improves your entire home audio sound system. So, you can get a disturbance-free sound service.
Well, although it provides you with excellent services, sometimes it may happen that Sonos is not working.
I know it doesn't sound very pleasant! But, as you may know, all good things also come with some issues so does Sonos. Therefore, it's kind of like not a big deal, right?
Here, the most important thing is if there is an issue, there is also a solution! So, don't worry at all. If you find that your Sonos speaker isn't working, this article is for you.
In this article, I have tried to explain why your Sonos system isn't working and solve that particular problem. So, just read it consciously, and hopefully, after reading this helpful guide, you will have your answer.
So, let's dive into the article!
Why is my Sonos not working?
Well, now come to the point. So, as your Sonos system isn't working, there must be some reasons behind it. You face this problem, and many Sonos users claim now that their Sonos speakers are also not working.
So, I did extensive research and found some common problems that don't allow your Sonos system to work.
Okay, so here, I have described some Sonos issues that you may face and put their solutions to solve them. Therefore, you can quickly fix these issues if you ever have to deal with them.
1. Sonos is not working after the update
If you face that your Sonos isn't working, this might be because of your Sonos update system. This is one of the most common problems of Sonos speakers that most users face.
Well, if that happens because of the update, it's not the fault of your Sonos system. It's the Wi-Fi router that causes this issue and lets your Sonos system not work.
When the Sonos update is completed, your Wi-Fi router sets a new IP address. Therefore, your router can't recognize your Sonos speaker. As a result, it stops working.
All right, don't be panicked! If you face this problem, here's the solution–
Step 01: Use a static IP for your sonos device
It's a common practice to just connect your wi-fi devices to a router using a temporary IP address. These are offered by the router automatically through its DHCP protocols.
We have to change this by adding a permanent (static) IP address to your sonos device. The process may vary from router to router.
Step 02: Log in to your router through router credentials.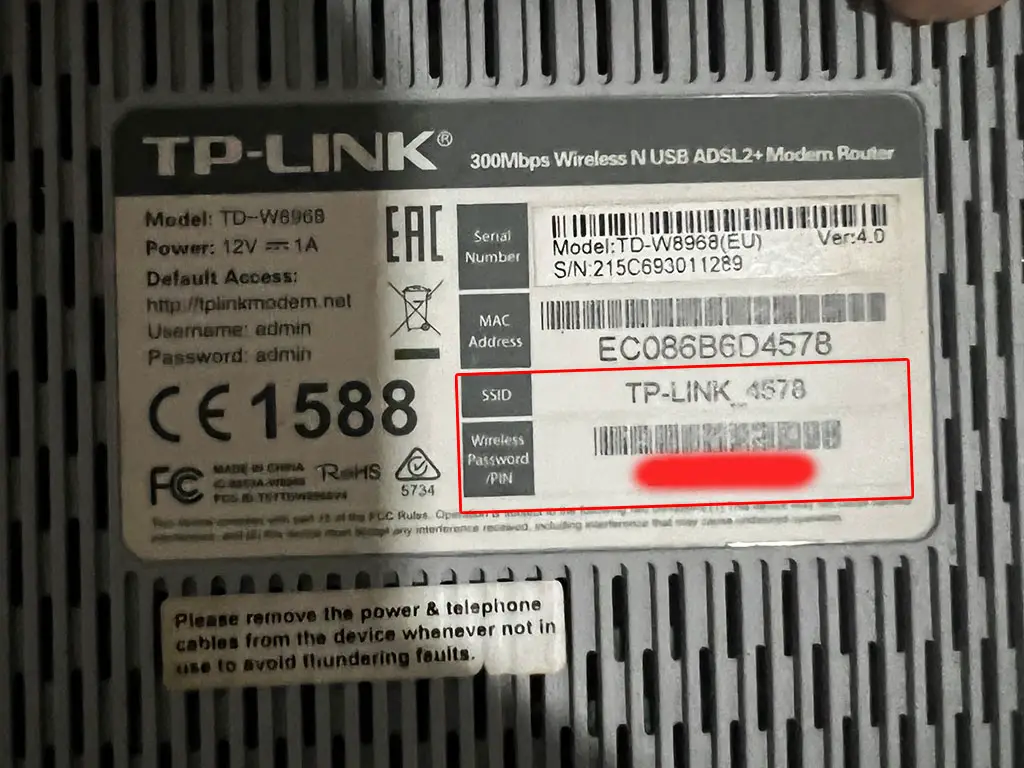 Log in to your router wi-fi hotspot using access credentials. Then open a browser tab and enter to the router backend web to get the configuration portal. The access IP for the router configuration portal is 192.168. 1.1. (Note: this may differ from router to router).
The access credentials can be something like "admin" for username and "admin" for password. You can find these behind the router as shown in the above image (under the default access part).
Step 03: Find your sonos device MAC address from the listed devices and add a static IP to it.
The next step is to find the MAC address of your device. This will be marked in your sonos device package or its back cover. Then use it to uniquely add a static IP. The following video will be a great tutorial for this.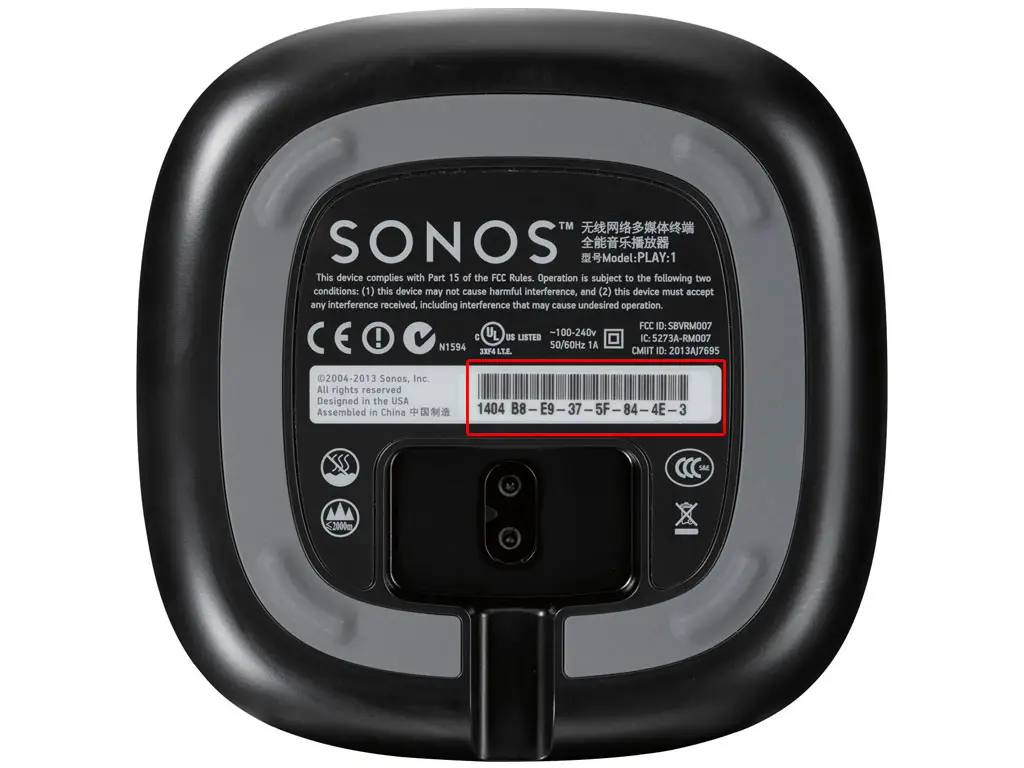 2. Sonos not working Spotify
Another significant problem you may face while streaming music services is that your Sonos audio system might not be working as it can't connect to Spotify. Well, if so, follow the given solution to solve this problem.
First, ensure that you have updated your Sonos system and the Spotify apps with their latest version.
Then you need to reboot the Wi-Fi router to connect to Spotify again. However, please reboot the whole system.
When doing this, dispel the Spotify services from the Sonos app.
Close the Sonos app and reopen it.
After you reopen it, add the Spotify service.
Now, hopefully, you get back the Spotify services again, and your Sonos speaker is working!
3. Sonos's existing system is not found.
While sorting out the Sonos problem, I have found that the Sonos system isn't working since its existing system has not been found.
If you are experiencing that kind of problem while connecting your Sonos speakers, it might be due to the Sonos connection issues. This Connection problem can happen in between your Sonos speakers, apps, and also your routers.
So, if that happens, here's the solution for you to fix it up-
First, check your Wi-Fi router and reconnect the Wi-Fi connection. This is because you have connection issues.
Besides, it would help if you also rebooted your Sonos speaker as well as the Wi-Fi router. It will help to fix the problem more quickly.
4. Sonos is unable to connect to the device.
Sometimes, it happens that your Sonos speaker stops playing, and you can't connect it to your controller devices.
There could be several reasons behind this issue. It can happen since you may have tried more than two Sonos products, or you have just updated your Sonos system, or maybe due to upgrading the Sonos app, etc.
Well, if you can't connect the Sonos system to your controller devices, follow these steps to solve the issue-
Unplug all your Sonos controller devices from power.
Check and reboot your Wi-Fi router.
Wait for a couple of minutes to allow your router to come back again.
Plug back in all of Sonos controller devices.
Give the device a couple of minutes so it can reboot and re-establish the connection again.
When you have completed the above steps, the final step you need to do is to check whether the Sonos gets connected to the device or not.
5. Sonos not playing music
Another common problem you may face is that your Sonos speaker isn't playing music. This can happen since your Sonos app cannot play music, or maybe you have sound breaking up issues.
All right, whatever the reason is, there is also a solution for this-
First of all, you need to find out if it happens due to any change in the Sonos system. If so, you should fully reboot the entire system.
To reboot, first, you need to unplug all of your Sonos speakers from the system, then reboot your router, plug in back, and re-connect the speakers again.
However, you can experience this problem due to your Wi-Fi router interference caused by some influential devices, including video cameras, some sorts of fluorescent lights, microwaves, etc.
If it happens due to these devices, all you need to do is to keep your Sonos speaker in a place away from these devices.
6. Sonos not working with TV (Samsung, Apple, and Sony TV)
One of the most common problems most users claim is that their Sonos system is not working with the TV. This problem is more common, especially in the case of Samsung, Apple, and Sony TV.
However, you don't need to worry as I have a solution for everything you need. You have to follow the given instruction below-
For Samsung TV
If you are having trouble like an audio dropout or your Sonos Beam doesn't get a signal from the Samsung TV, you should follow the several steps-
First, you need to reboot the Sonos Beam as well as your Samsung TV.
Then, check if there is a software update available for your Samsung TV.
Enable the HDMI-CEC on the Samsung TV.
You need to test another HDMI cable if this cable is available.
Finally, reboot all of your network devices.
For Apple TV
If you are experiencing that the Sonos Beam isn't also working with your Apple TV, here's the solution for this issue-
First, you need to plug in this Apple TV through HDMI to your TV.
After that, also plug in the Sonos Beam to your TV via the HDMI-ARC port.
Now, make sure that you have enabled HDMI-CEC to allow your controller devices to work better.
Hopefully, now your Sonos Beam is working with your Apple TV, and you have the audio sound coming from the TV.
Yet, if there isn't an HDMI-ARC connection to your TV, you should go for an optical audio adapter included with your Sonos Beam.
For Sony TV
Some users also complain that they face an audio dropout problem as their Sonos Beam isn't working with their Sony TV. Well, here's a quick solution to solve the problem-
First, you have to ensure that you have turned on the HDMI-CEC on your Sony TV. For Sony TV, the HDMI-CEC is referred to as the Bravia link.
If your HDMI-ARC port is turned off, the sound system doesn't perform properly.
Then, reboot your TV completely, but before that check, any software update is available from Sony.
Then, unplug it, give it two minutes, and then plug it back in.
Now, hopefully, all of your audio sound-related issues will be dismissed as it refreshes your Sony TV's OS by force.
7. Sonos is not working with Alexa.
I know that you get the most convenient Sonos sound system with your voice command while your Sonos speakers integrate with Alexa. However, sometimes, it happens that your Sonos system isn't working with Alexa.
All right, if so, there is a workaround for you.
Here, when troubleshooting this issue, you have to know that whether your Sonos speaker is voice-enabled or not.
In case of voice-enabled Sonos speaker-
After that, open the Alexa app, go to the Skill and Games option, and then you need to disable the Sonos skill.
Sign in to your account and go to the Amazon website. Then, you have to deregister your Sonos speaker from the website.
Now, open the Sonos app, go to Settings, tap Services on the settings, and then head over the Voice option on it.
Now, it will display your entire speaker's list. And, from the list, select the voice-enabled speaker you are using and then tap on Remove Alexa.
After removing it, sign out your account from all Amazon apps on your mobile controller devices.
Now, the Amazon Alexa gets disconnected completely from your Sonos speaker.
Finally, you need to reset the Alexa with your Sonos speaker from scratch, and hopefully, it will work better.
 In case of voice-disabled Sonos speaker-
If your Sonos speaker is connected with Amazon Alexa via an Echo device and the speaker is voice-disabled, open the Alexa app and disable the Sonos skill.
After that, head over to the Amazon website and deregister your Sonos speaker from it.
Now, you need to enable the Sonos skill and finally re-register the Sonos speaker.
8. Sonos app is not working.
The last but not the least problem in our list I have found while researching is that your Sonos app isn't working.
So, if you are having this problem, this indicates that your Sonos app can't connect to the Sonos existing system and your Sonos products.
Therefore, to fix this issue, here are some instructions for you to follow-
First, ensure you have plugged the power cord into the Sonos Product and the power outlet.
Then, unplug your Wi-Fi router, give it a couple of minutes, and then plug it back in.
After that, ensure you have connected your controller devices to the correct Wi-Fi network.
Now, check if your Sonos app connects to your Sonos system, and I hope it's now capable of connecting the Sonos products.
Final verdict
It goes without saying that the Sonos speaker is quite popular with the people. You will find so many Sonos users as it provides high-quality audio sound products.
However, despite providing the best sound services, sometimes, it also shares some common problems that disrupt the sound system and thus, results in your Sonos not working.
Therefore, in this article, I have put together the most common problem and also tried to give you the most convenient solution to fix these problems.
All right, I hope, so far, you have gone through the whole article. And also, you have found out the answer to your potential Sonos problem.