MAC addresses are one of the key figures in any hardware that is used to connect to a network.
The combination of IP address and MAC address makes the network data transfer protocols easier for the routing part.
In the early days, mac addresses can be seen only in computer-related products.
However, with nowadays technological advancement each and every electronic device becoming smart and internet-connected.
Therefore, they all have a unique mac address. SMART TV is one device category from this pool.  
Finding a mac address from a certain device can be different from device to device due to manufacturers' firmware differences.
So, if you are wondering about a way to find the mac address of your LG smart TV, then you can use the following steps. There are pretty simple and straightforward.
Following the same steps, you can find the LG Smart TV's IP address too.
Find MAC address in latest LG OLED G3, C3, B3 4K, 8K, SMART TV models – October 2023 Update
LG company started producing new series of LG TVs with OLED technology with 4K and 8K capabilities.
These TVs have advanced and latest WebOS versions. So, If you want to find the MAC address of this new series, then use the below steps.
Press the Home button on LG remote control.
Press the settings button
A menu will appear on the left hand side
Go to all settings> general > network
Then you will get two options (wired connection or wi-fi connection)
Select your connection type accordingly. If you select Wi-Fi, Select "other networks"
Then select "Advance Wi-Fi settings"
Now a panel will show your connected IP address and other details. You can Scroll down to see the MAC address.
How to Find MAC Address on LG smart TV – Step by Step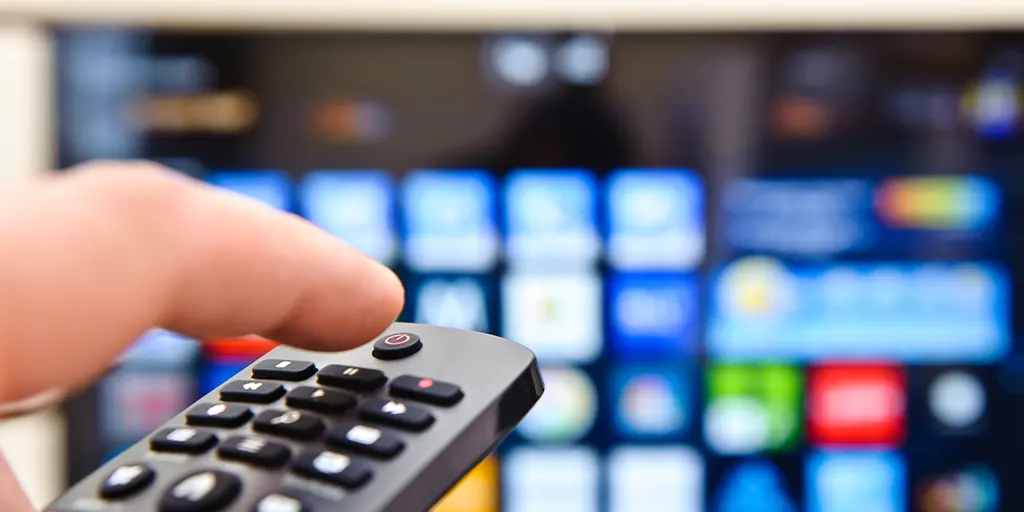 For this process, you can use your remote control. It will be easy to navigate through the menu.
Step 01 – First, you need to go to the "settings" of your LG TV. To do that, press the "gear" icon on your remote control.
Step 02 – Once you have clicked the gear button, then a set of icons will be visible on the left side of your TV screen. In this set, you have to go to the purple icon called "Network". Use the down arrow key in your remote control to navigate to the network icon. Once you are there, press the "ok" button.
Step 03 – Now, you will have another menu activated on TV's left side. In this menu, there are two sections. The first section with icons is the core menu. The second menu is the sub-menu of your selected core menu item. Typically, you will see the sub-menu of the network icon.

However, to select items on the sub-menu, you have to move into that section. To do that, press the left arrow button on the remote. It will move a selection label into the sub-menu section.  
Step 04 – In this sub-menu, go to the sub-menu item called "WI-FI Connection". Once you have clicked on this, you will see the connected network in the coming window.

NOTE: before you proceed to the above stages, make sure to connect your TV to the internet.

Step 05 – Inside the new window, you will see a menu item called "Advance WI-FI Settings". Highlight it and press it using your remote control.
Step 06 – Once you have pressed the above menu item, you will see your MAC address along with your IP address, subnet mask, gateway, and DNS server address.
This video provides good visualization of the procedure that I have mentioned in the above steps. If you are having some problems understanding it, then please check this video. It will help you to find your MAC address too.
How to Find MAC Address on LG Smart TV 2021?
For LG smart TVs from 2021 models:
Using your LG TV remote, go to the Settings menu and select General.
Next choose About This TV from the menu options.
You will now see the TV's MAC address listed under the Network heading. The MAC address will be a unique combination of letters and numbers.
Write down or take a photo of the MAC address for reference.
How to Find MAC Address on LG Smart TV 2017?
For older 2017 LG smart TVs:
From your home screen, select the Settings icon and go to the General tab.
Choose About This TV > Network.
The MAC address will be shown here numerically under Network Connection Settings.
Note down this address for your records.
How to Find MAC Address on LG 32 LED TV?
On an LG 32″ LED TV:
Access the Settings menu using your remote and go to the General section.
Select About This TV > Network.
The MAC address will display as a string of alphanumeric characters under Network Connection Settings.
Make a record of the address to connect with your wifi network.
How to Find MAC Address on LG 4K LED TV?
For LG 4K LED TVs:
Using the remote, go to Settings from the home screen and choose General.
Select About This TV > Network.
Find the MAC address listed under Network Connection Settings.
Note down the unique MAC address to help set up a wireless connection.
LG TV Mac Address Without Wi-Fi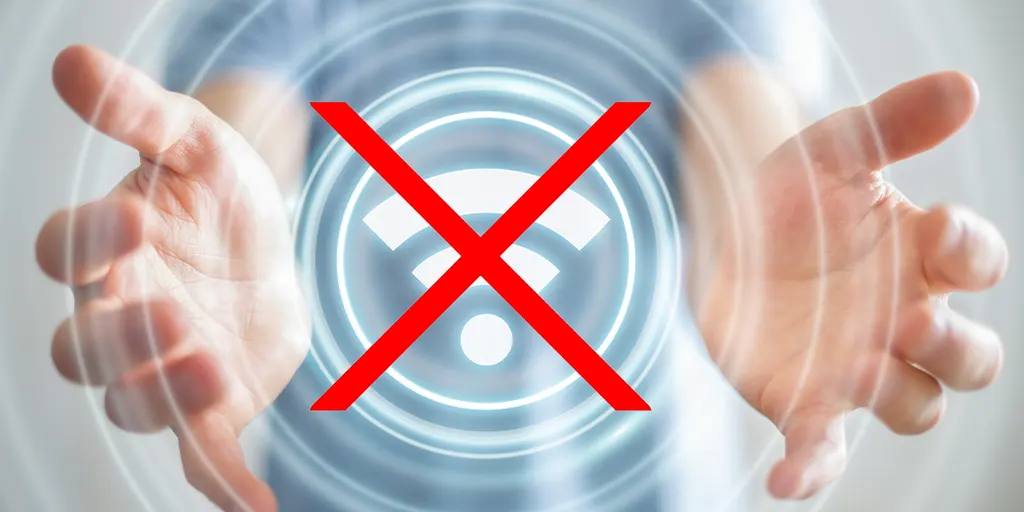 Select either a wifi connection or an internet connection from the menu at the top of the screen.
Settings for more advanced wifi connections.
The location of your MAC address is here.
LG Mac Address Lookup
The MAC address of your LG Smart TV may be found by following these steps:
Select Connection Setting from the Setup menu and click Enter.
Press the Enter key to choose Wireless.
Press Enter after selecting yes. You now have a new connection set up.
Enter the name of the wireless router you want to use as an access point.
Select Dynamic IP as the connection type. If you want an IP address assigned automatically, go with Dynamic. Using Test and Enter, you can check whether the connection is working.
To put the changes into effect, click OK and then press Enter.
To test the network connection, the player will ask you to do so. To finish, press the Enter key.
How To Find the IP Address Of LG Smart TV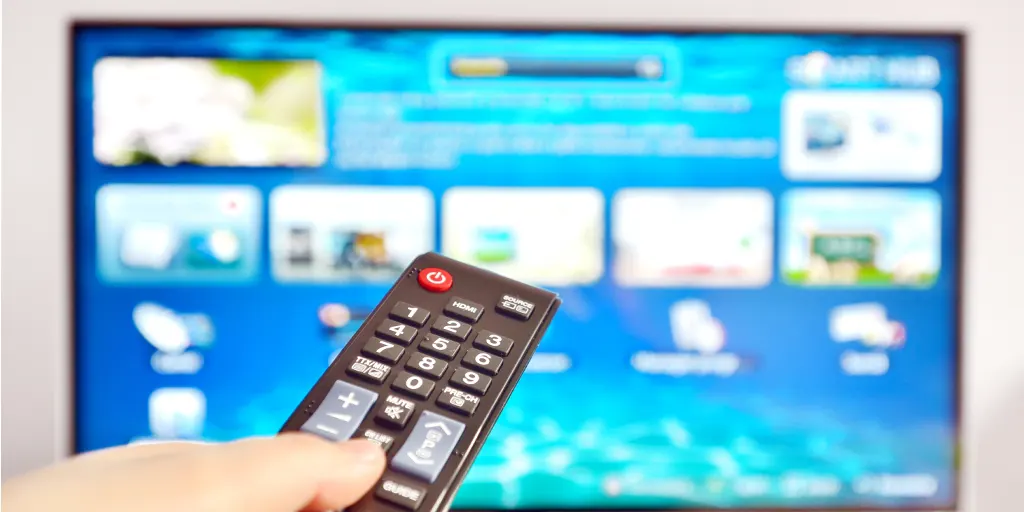 The Network option may be found by pressing the Menu button on your remote device.
Select the System Information tab.
Connect through Ethernet or wifi if available.
The IP address may be found in the Advanced section. Your TV's current IP address is shown. A private IP address is assigned if you connect to your ISP through the router.
LG TV Mac Address Range
Six pairs of six hexadecimal digits, separated by hyphens, make up a Mac address. From 00-00-00-00-00-00 to FF-FF-FF-FF-FF-FF, MAC addresses are accessible. The first half of the number is often used as a manufacturer ID, while the second half is a device identification.
How To Find LG TV IP Address Without Remote?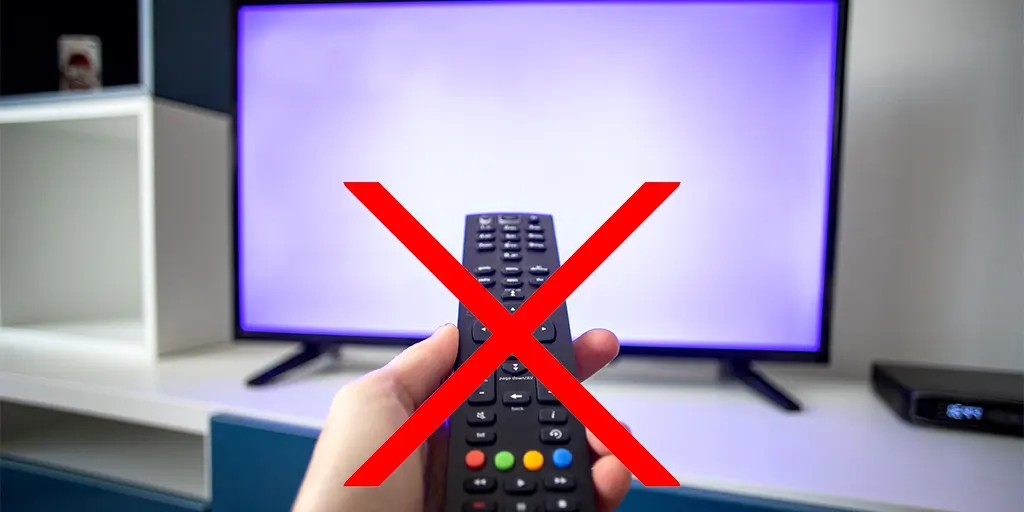 Is there any way to get around this if you lose your remote if it is unavailable at the time? If you wish to access your IP settings, you'll need to double-check your LG smart TV's network settings. Without a remote, how can you determine the IP address of an LG TV?
LG TV IP addresses may be found without a remote. First, and most importantly, why do we have to alter our Internet Protocol (IP) address?
There are times when we need to update our network's settings, set up a new network configuration, or link our TV to another electronic device that requires its IP address. Opening network configuration and following the on-screen instructions are required in each circumstance.
Let us talk about how to get our smartphone's IP address if we misplace our magic remote.
A Mouse Or Keyboard May Be Used To Control Your LG Television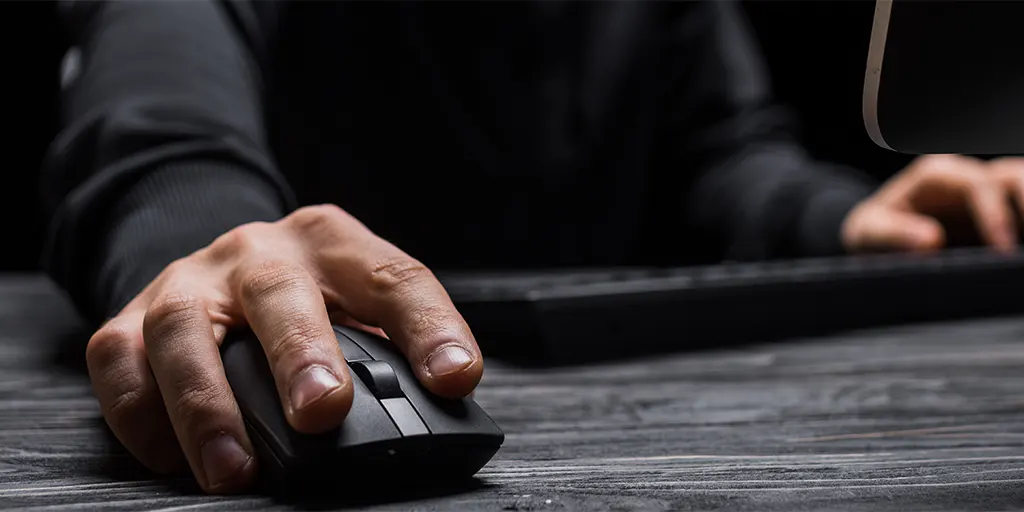 Check whether your LG TV has a USB port for an external mouse or keyboard. In addition, read your TV's user manual or guide that came with the TV and go through the remote control section to locate all the compatible keyboards and mice that your TV supports.
All the most recent LG TV models include these possibilities. To get your TV's IP address, go to the network settings, then IP settings or network properties, and you'll see it when you connect your keyboard wired or wirelessly to your TV.
There is no need to be concerned if your mouse or keyboard is not supported. Make use of all the additional options at your disposal!
Navigate Your TV With A Computer Or Laptop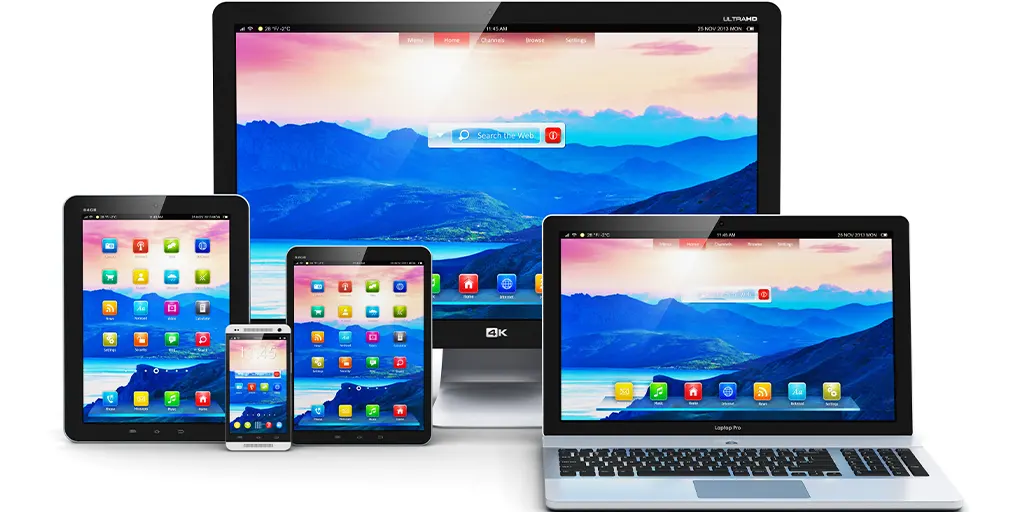 Any device which connects to your network, or shares your network with other devices, will have its IP address. Installing and executing third-party software is the simplest method.
IP and MAC addresses of all connected devices will be shown, including your mobile phone, IOTs, TVs, and computers. From there, you may find out the name and IP address of the LG smart TV.
Open The Router's Settings
Every device connected to your home network is routed and managed by the router. To access the main router page, log in to your router using a laptop/PC or smartphone and enter your login id and password. Look for your LG TV in the LAN/WAN settings and take note of your IP address.
Using The LG App For Mobile Devices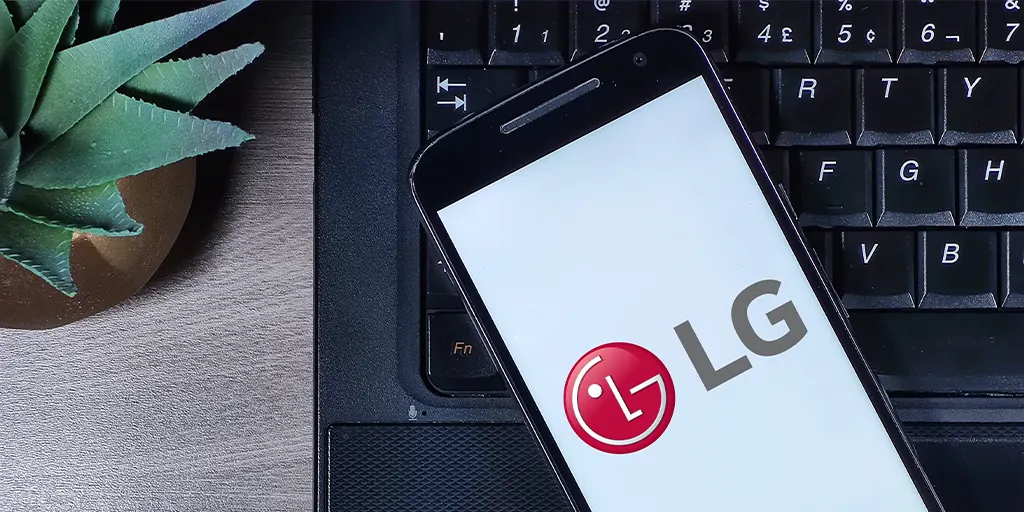 Almost all of today's most well-known firms have mobile applications. Applications might be dedicated to a single device or a group of devices, or they can be general-purpose apps that work with a wide range of gadgets.
They may be found in the App Stores. Users of Apple devices can get it via the iTunes App Store, while those using Android devices can get it from the Google Play Store. In addition to controlling your LG smart TV, you can also learn your IP address by using this program.
To utilize your smartphone as a remote control, you may download the LG TV Plus app from the LG website. To get the official LG App on your phone, follow the instructions provided below –
Select and tap on a compatible app store on your mobile device to begin.
Enter these terms into the app store's search bar to look for an LG app.
Once you have chosen an app, you can touch it to bring up a new window with all of the app's data, ratings, and reviews.
Verify the specifics to be sure it is legitimate.
When you have checked all the information and tapped the Install button, your app begins.
Navigate your TV to get the IP address of your smart TV once you have installed the app and connected it to it.
Can I change MAC address of my LG TV?
No, you can't! A MAC address is a physical address permanently embedded into your network device. In this case, to your smart LG TV.
However, there are some mechanisms available for several modifications or "spoofing". These things can be done on advanced operating systems only.
So do not keep hope for your LG TV. It does not have advanced capabilities to spoof.
How to find wireless MAC address on LG smart TV?
Open your LG Smart TV's menu and select "Settings."
Navigate to "Network," then "Network Connection."
Select "Wi-Fi Connection" (or "Wired Connection" if you're using an Ethernet cable).
Choose "Advanced Wi-Fi Settings" (or "Advanced Settings" for wired).
Here, you can find your TV's MAC address.
How to find MAC address on LG webOS TV?
From the Home screen, go to "Settings."
Click on "Network," then "Wi-Fi Connection."
Scroll down and select "Advanced Wi-Fi Settings."
The MAC address will be displayed on this screen.
What is the MAC address prefix for LG?
The MAC address prefix for LG can vary as it's assigned by the IEEE to the manufacturer. It's the first half of the MAC address and can be used to identify the manufacturer of the device.
How do you find a MAC address on a TV?
This process may vary slightly depending on your TV's brand and model. Generally, you can find it in the network settings section of your TV's settings menu.
How do I find my 12 digit MAC address?
The MAC address of a device is usually found in its network settings. For computers, it can be found in the network adapter properties. For mobile devices and smart TVs, it's typically found in the Wi-Fi or network settings.
Do all smart TVs have a MAC address?
Yes, all smart TVs have a MAC address. This unique identifier is used for network communication.
How do I find my device name and MAC address on my TV?
You can typically find this information in the network settings of your TV. The exact steps may vary depending on the brand and model of your TV.
Can I reveal my MAC address?
While it's generally safe to share your MAC address, it's still sensitive information. Someone with your MAC address may be able to track your device on a local network. It's best to only share it when necessary and with trusted individuals.
How do I find the MAC address of a smart device?
This usually involves going into the device's settings menu, finding the network or Wi-Fi settings, and looking for an option that might say "Hardware info," "Advanced," or "About." The MAC address will be listed there.
Is IP address the same as MAC address?
No, an IP address and a MAC address serve different purposes. An IP address is used to identify a device on a network globally, while a MAC address is used to identify a device at the hardware level locally.
How do I find my LG TV IP address?
On your LG TV, go to "Settings," then "Network." Select "Wi-Fi Connection" or "Wired Connection," then "Advanced Wi-Fi Settings" or "Advanced Settings." Your IP address will be displayed here.
Is MAC address same as serial number?
No, a MAC address and a serial number are not the same. A MAC address is a unique identifier used for network communication, while a serial number is a unique identifier assigned by the manufacturer for identification and inventory purposes.
Read More: